I still need to put away my Christmas Decor. I know. Sad.
But my excuse is I enjoyed 2 little boys at my house for over a week since Christmas, plus I work on weekends...but now my 7 year is back to school. Sigh. So I guess that means back to work. My 3 year old will be happy to help mommy clean.
One of my Favorite blogs is
Clean Mama
. She shares excellent tips on how to clean, clean, clean! This month she is featuring daily tips to keep your house in tip, top shape. And I can use all the help I can get!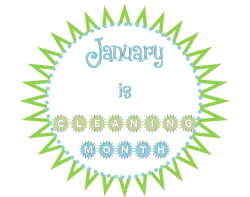 This month she will be providing 21 days of organization!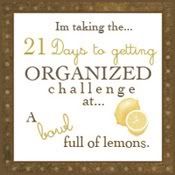 Will you join me and others on the cleaning/organization train?
Got any other favorite blogs to share that you like on this subject? I would love to check them out.
Have a beautiful and productive day! I intend to myself.