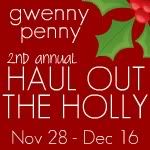 This year, my project is going to be just as easy and thrifty.
I'm going to show you how to make
Christmas Tree Twig Art
I first started with 3 pieces of scrap beadboard I had on hand. Now you can use anything you have available at home. 1x3 pine pieces would work great as well, like I did
HERE
.
I cut them equal length:16.5 inches
You can use any desired length of your choice

I then took 2 pieces of lathe wood to secure the 3 pieces of wood. I used Gorilla Glue and then nailed them in place. If you have a nail gun, then that is a nice time saver! I love mine! Don't know what I would do without it!

I wanted to create a simple frame around the edge of my beadboard for a more finished look so I cut up a 1/2 inch x 1 inch trim piece in 4 pieces. Mine were approx. 10.5 inches (2) and 15 inches (2) long.
I painted the beadboard an off-white color and then painted the trim pieces a dark red.
While your wood pieces are drying, go out in the yard and start searching for some twigs for your art piece. This is a great opportunity to get your kids involved.
After the paint was dry. I sanded down the edges of the painted wood pieces and added a little Early American MinWax Stain to give them a worn look that I love.
After they were dry, then I glued down the 4 trim pieces with Gorilla glue and a nail gun around the perimeter of the the beadboard. It gives it a nice finished look.
Now the twig tree is so easy. You just start breaking up your collected twigs. I started from the bottom with the longest piece and worked my way up...getting shorter and shorter, until I reached the top. I used 3 small twigs for the trunk. I simply used a hot glue gun to secure the pieces on the beadboard.
For the star, I used skinny twigs all broken in 5 even lengths. I made a star figure and secured the ends with hot glue. I wanted to add a little more interest to the star so I wrapped thin twin around the points and glued them to secure them. They are more for looks than function. :)
The power of scrap wood, nature and a glue gun to create your own Christmas Art!
Now the event continues for 3 weeks! There will be a featured blogger each day showing off a fun Christmas craft tutorial that you can make, too!
Linking up
HERE
B
est DIY Projects of November-Beneath My Heart
Christmas Linky Party at Someday Crafts